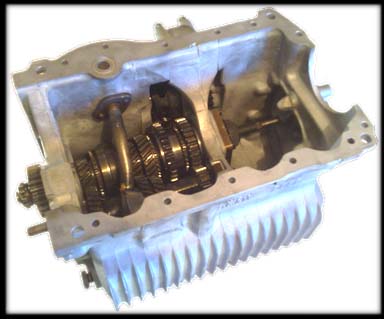 Guessworks reconditioned gearboxes are supplied in two basic specification levels, Refurbished and Rebuilt.
Prior to reconditioning, ALL gearboxes are stripped down to their component parts and dipped in a decarbonising solution which removes all traces of oil contaminants, staining and paint. The components are then inspected for defects and discarded if necessary.
Refurbished gearboxes are then built up from good used parts
Rebuilt gearboxes are again built up from good used parts, but the high wear components are replaced for new, irrespective of condition
As standard, gearboxes are supplied in 4 synchro A Series or A+ Rod change form, with a 3.44:1 final drive ratio. They are built using new gaskets and seals, and supplied with all necessary components to attach to your engine. Other variations are available on request, some of which are detailed in the Add on extras section.