Before a gearbox can be fully assessed for condition it must be completely stripped and cleaned. A gearbox will typically arrive in a condition not dissimilar to this.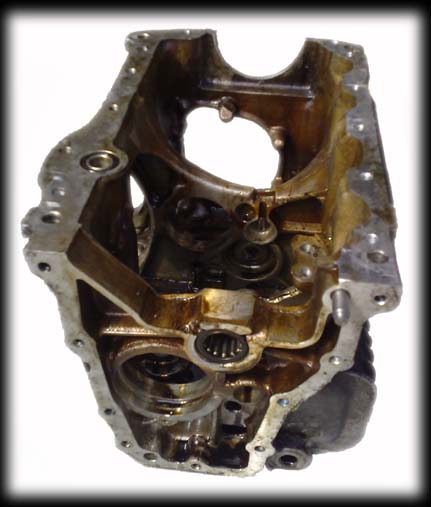 It will be completely dissassembled, which includes, the differential, the main shaft, the synchro hubs and even the case. All this is now dipped in to a decarbonising solution which removes all but the most stuborn staining, contaminents and paint from the gearbox components.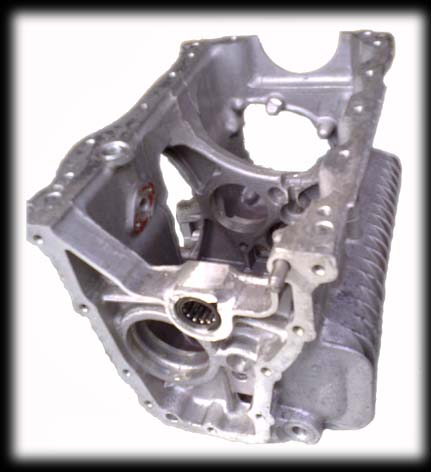 Each individual part is then inspected for wear, the case is checked for cracks and all threads for integrity. It is most important that the case is in excellent condition. Cracks will immediately render the case scrap, as will excessive wear on the idler bearing face. Threads can be helicoiled if necessary but any damage to the double roller bearing retainer threads or the 4 main Diff housing threads will again scrap the case. If a case is deemed unseable then an additional replacement case charge will be levied.
Wear on internal parts is also important, with special attention being taken to shafts, Gear dog teeth and synchro hubs.
We are now able to supply, for an additional fee, a Glass Bead blasting service which removes all traces of corrosion and creates a 'better than new' look to the completed gearbox.